---
- About Us ... -
---
Welcome to Gremmel's Gasthaus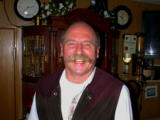 This Gasthaus, located in the heart of Lauenberg and personally operated for more than 35 years, has a lot to offer. One feature is our restaurant, with homestyle cuisine, in which families or companies can hold celebrations for up to 90 people. The restaurant is open daily (except Thursdays) from 17:00 to 24:00.

Upstairs are 5 cozy rooms with 9 beds. The rooms are comfortably furnished in country style. Each room has its own toilet and shower.

On the ground floor, in addition to our restaurant, we have a bar, and when the weather allows in the summertime, we have a beer and coffee garden surrounded by hundreds of fuchsias and roses.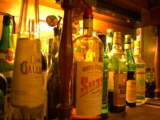 Lauenberg is located in Solling and is ideally situated for exploring the region. Whether you want to tour the local area on foot or by bicycle, or wish to drive to one of the many historical towns such as Einbeck, Uslar or Northeim, Lauenberg has something for everyone.


Come and enjoy the peace and quiet of our region, visit Lauenberg and make yourself at home in Gremmel's Gasthaus.

Yours, Rudi Gremmel



---
Gremmel's Gasthaus / Sollingstrasse 12 / D-37586 Dassel-Lauenberg
Phone: +49 (0)5562 - 8787 / FAX: +49 (0)5562 - 8783

---